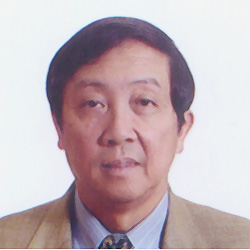 Larry Ng Keng Yong
Studied in the US after completing Form 6.

Spent 12 years in government service and entered private medical practice in 1981.

Authored and co-authored over 70 articles in scientific journals & professional books.

Consultant with Eli Lilly (1996-1997); instrumental in establishing the Lilly-NUS Clinical Pharmacology Centre in Singapore.

Lived in Shanghai since 1998 and returning to the US in 2007.
Larry Ng Keng Yong

Form 5B (1957), Pre-U 2 Science (1959)
Contact Details

Address:

688 Hua Shan Road

Royal Pavilion 1381

Shanghai 200040, China

Home Tel:

8621 62858830 X 12

Office Tel:

-

Fax:

-

Mobile:

-

E-Mail:

Websites:

Family

Spouse:

Roberta Melia

Children:

Grandchildren: